Mystery Debris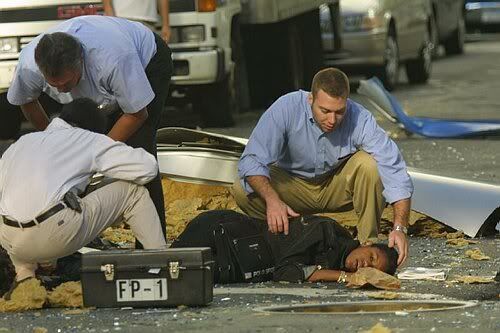 from
here
.
This debris also appears in this video, at 40 seconds in:
This composite photo shows it well, courtesy of R.S.:
There seems to be three pieces of debris-- a large gray metal sheet most southward, a silver gray curved metal piece that looks plane-like in the middle (the red arrows), and a bent blue panel farthest back.
The debris appears to be a few blocks north of the south tower. What the heck is it? It's far too pristine for plane debris (even assuming a plane hit the tower), but what could it be? Is this planted plane debris that was so obviously planted that it was never mentioned again?